GET INFORMATION ON THE UPCOMING 2017 CONFERENCE
"RENEWING THE MALE AND FEMALE DIACONATE IN THE ORTHODOX CHURCH"
………………………………………………………………………………………………………………….
WOMEN & DIACONAL MINISTRY IN THE ORTHODOX CHURCH:
Past, Present & Future

was held Saturday, December 6, 2014
at Union Theological Seminary, New York City
Scroll down to access presentation outlines, presentation transcripts,
speaker bios, & press release.  
CONFERENCE DOCUMENTS

Opening Service Homily
Dr. Iona Popa Chirieac
Calls for the Rejuvenation of the Female Diaconate in the Modern Era
………………………………………………………………………………………………………………
Women & the Diaconal Ministry: The Past
The Tradition of the Female Deacon in the Eastern Churches
Caren Stayer, PhD & Valerie Karras, ThD
PowerPoint PDF
Phyllis Zagano, PhD
Response to presentation by Dr. Karras & Dr. Stayer (PDF)
 mp3 file of The Tradition of the Female Deacon in the Eastern Churches
Caren Stayer, PhD; Valerie Karras, ThD, PhD; & Phyllis Zagano, PhD
………………………………………………………………………………………………………………
Women & the Diaconal Ministry: The Present
Chaplaincy (Presentation Transcript)
Clio Pavlantos, MA, CMA, MDiv, BCC (Provisional)
Spiritual Direction  (Presentation Transcript)
Sister Rebecca Cown, New Skete Monastery
Ministries of the Word (Presentation Transcript)
Professor Susan Ashbrook Harvey
Parish Administration & Outreach (Presentation Transcript)
AnnMarie Mecera
 mp3 file of Women & the Diaconal Ministry: The Present
Clio Pavlantos, Sister Rebecca Cown, Professor Susan Ashbrook Harvey, AnnMarie Mecera
………………………………………………………………………………………………………………..
Women & Diaconal Ministry: The Future
Presentations by Teva Regule and Fr. Steven Tsichlis

Rejuvenating the Diaconate: Opportunities, Challenges & Steps
(Presentation Outline) by Teva Regule PhD (candidate)
Rejuvenating The Diaconate: Opportunities, Challenges & Steps
(Presentation Transcript) by Teva Regule PhD (candidate)
Altar Service Today (PDF)
by Teva Regule PhD (candidate)

Reclaiming the Tradition of the Church (PDF)
by Fr. Steven Tsichlis
 mp3 file of Teva Regule's Presentation
 mp3 file of Fr. Steven Tsichlis' Presentation
…………………………………………………………………………………………………………..
High School Oratorical Festival Winner (Presentation Transcript)
by Paulina Pedas
Second Place Winner, Parish Level,
2014 Greek Orthodox Archdiocese
Oratorical Festival, Washington DC
Paulina's presentation answers the question, "What are some times in your life in which you have experienced the truthfulness of St. Paul's statements?" in relation to the verse, "God is faithful, and He will not let you be tempted beyond your strength" (1 Corinthians 10:13, NRSV).
Note: Paulina's initial speech won second place at the parish level; she presented that speech at the Women & Diaconal Ministry Conference in New York City in December 2014. So encouraged by the Conference, she wrote another speech that she delivered at the Regional Level, incorporating what she learned at the Conference. That speech won her first place and the right to advance to the National Level. She will travel to California in June to compete. We offer our congratulations and prayers for God's blessings as she prepares for the Nationals!

…………………………………………………………………………………………………………..
SPEAKER BIOS


Sister Rebecca of New Skete Monastery is a certified spiritual counselor and director in addition to her degree in teaching. Sr. Rebecca was born in Tacoma Park, MD, and is the second of 5 children. Her father was a naval officer, and her mother was an executive secretary at the National Institutes of Health. Her family moved often, and by the age of 19 she had already traveled widely. After two life-changing experiences she describes as "awakenings", Sr. Rebecca knew she was inclined to a life of the spirit. In 1961, she graduated from the McGill-affiliated St. Joseph's Teacher's College in Montreal, and for the next decade, she was assigned to Hong Kong as a Franciscan missionary. She taught biology, botany, and zoology, and in 1968 she co-founded an evening school for illiterate boat people who had fled China.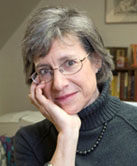 Susan Ashbrook Harvey, PhD is a tonsured chanter at St. Mary's Antiochian Orthodox Church in Pawtucket, RI, and serves on the Eastern Orthodox–Roman Catholic Bilateral Theological Consultation for North America. She is the Willard Prescott and Annie McClelland Smith Professor of Religious Studies, and the Royce Family Professor of Teaching Excellence, at Brown University. Susan specializes in Syriac studies, early Christian history, and Christianity of the Byzantine and Syriac traditions, particularly with respect to women. She has received honorary doctorates from Grinnell College (Iowa), the University of Bern (Switzerland), and Lund University (Sweden), and is a past-President of the Orthodox Theological Society in America, and of the North American Patristic Society. A recipient of awards and fellowships from the Guggenheim Foundation, the American Council of Learned Societies, National Endowment for the Humanities, Dumbarton Oaks Research Library, and others, she has published widely in academic venues on women in ancient Christianity, monasticism, the cult of saints, hagiography, and early Christian hymnography.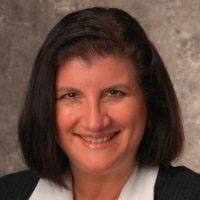 Valerie A. Karras, ThD., PhD has earned doctoral degrees in patristic theology and Byzantine church history from the Aristotle University of Thessaloniki and The Catholic University of America.  She has been a professor at various colleges and universities for over 20 years, including Hellenic College/Holy Cross Greek Orthodox School of Theology, Saint Louis University, and Southern Methodist University.  Dr. Karras' primary areas of research and writing are the liturgical participation of women in the early and Byzantine church, and Greek patristic theology regarding sex and gender.  She has published numerous scholarly articles on the female diaconate and other women's liturgical and ecclesiastical ministries.  Dr. Karras is also a church musician who has served as choir director, organist, and chanter, and she holds a diploma in Byzantine music awarded through Greece's Ministry of Culture.

AnnMarie Mecera was parish council President/Lay Vice-Chair for nearly 20 years, and has been involved in other areas of the church on diocesan and national levels. In 1998, she presented a paper titled "Women as Lay Ministers in the Orthodox Church", at the University of Leeds, in Leeds, England, which spurred her to delve deeper into the history of the female diaconate. She is author of the religious education manual for pre-schoolers "A Way of Life: Introducing Your Children to the Orthodox Faith," recently called 'by far the best resource for introducing pre-schoolers and younger children to the faith.'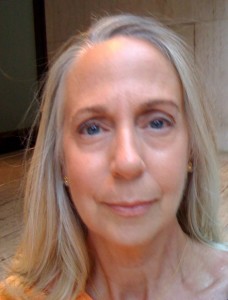 Clio Pavlantos, MA, CMA, MDiv and BCC (Provisional), holds a Master of Divinity degree from St. Vladimir's Seminary, and is currently Intern Chaplain for the Breast Service of Memorial Sloan-Kettering Cancer Center, New York City, working as the first chaplain there posted to outpatient care. Her chaplaincy is rooted in her previous career in movement and dance, including teaching positions at Gettysburg College, Wilson College, and NYU, and as a member and coordinator of the Certificate Faculty of the Laban/Bartenieff Institute of Movement Studies in New York City. Ms Pavlantos has also worked as a choreographer, concert dancer and painter, and published articles on movement, dance and theology. Above all of these careers and experiences, Ms. Pavlantos considers her work as parent to be the most demanding and rewarding she has undertaken thus far.

Teva Regule, PhD (candidate) has been an active member of the Orthodox Church all of her life.  For many years she was involved in the work of youth ministries in the Church, working on the national level of the American Romanian Orthodox Youth (AROY) and serving two years as the national president.  She also worked in campus ministry, organizing and coordinating various Orthodox Christian Fellowships.  For the past twenty years, her worked has focused on the ministry of women in the Church.  For over fifteen years, she was Managing Editor of the St. Nina Quarterly. She served as an Orthodox consultant for a number of consultations on women and men in the church sponsored by the World Council of Churches. Teva received her Master of Divinity degree from Holy Cross Greek Orthodox School of Theology in 2007, graduating with highest distinction. She is currently a doctoral (PhD) candidate in liturgical theology at Boston College.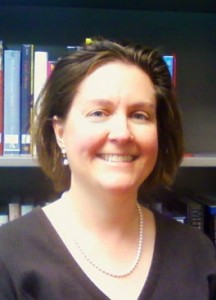 Caren Stayer, PhD received her PhD in Medieval and Byzantine History from the University of Wisconsin-Madison and her MLIS from Kent State University. Caren has served on the faculty in Humanities and History at Strayer University, Columbus, Ohio; was Assistant Professor of Ecclesiastical History at the Washington Theological Union; Assistant Professor of History at the Pontifical College Josephinum in Columbus, Ohio; and Visiting Assistant Professor of Religion at Oberlin College, Oberlin, Ohio.


Rev. Fr. Steven Tsichlis is the pastor of St. Paul's Greek Orthodox Church in Irvine, CA. He is the coordinator of the Archdiocesan program for the diaconate for the Metropolis of San Francisco. He studied at the University of Missouri, Holy Cross Greek Orthodox School of Theology, Yale Divinity School and Fordham University. He is the former president of the Archdiocesan Presbyters Council of the Greek Orthodox Archdiocese; a former president and member of the Board of Directors of Project Mexico; and a member of the advisory board for the Orthodox Peace Fellowship. He is married and has four children.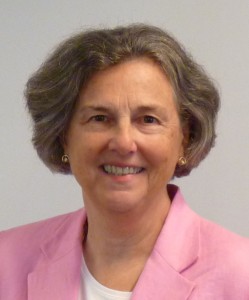 Phyllis Zagano, PhD is Senior Research Associate-in-Residence and Adjunct Professor of Religion at Hofstra University in Hempstead, New York. A former Fulbright Fellow to the Republic of Ireland, Dr. Zagano was awarded the 2002 Book Award from the College Theology Society for her book "Holy Saturday: An Argument for the Restoration of the Female Diaconate in the Catholic Church" (Crossroad Publishing, NY, 2000) and has received several Catholic Press Association Book Awards, one each for "Women & Catholicism: Gender, Communion, and Authority" (Palgrave-Macmillan, 2011 and for "Mysticism and the Spiritual Quest: A Crosscultural Anthology" (Paulist, 2013). An internationally acclaimed Catholic scholar who has lectured throughout the United States, and in Canada, Europe and Australia, Dr. Zagano also writes a regular column, "Just Catholic." Dr. Zagano is the author of hundreds of articles and reviews in popular and scholarly journals in the United States and abroad, especially on the question of Catholic women deacons. For five years she hosted a talk show on National Public Radio affiliate station, WBUR-FM. Her works have been variously translated into Czech, Indonesian, Italian, and Spanish.

Paulina Pedas  is a sophomore at Maret School in  Washington, DC, and attends Saint Sophia Greek Orthodox Cathedral.  Her interests include her Greek Orthodox Faith, the protection of the Environment, and Theater.  She is a member of the Maret School Student Council and can often be seen in Maret School Concerts and Theatre productions.