Early in 2013, three Orthodox Christians (one a retired priest), met at a coffee shop in Columbus, Ohio to discuss the possibility of a center dedicated to education regarding the historical deaconess and her role. Recognizing the wide-reaching capabilities of the internet, the three agreed that developing a website that would serve as a virtual center would be a good start. They believed that social media, used appropriately, could spread the word about https://orthodoxdeaconess.org/latest-news/
this center, and serve as a viable educational opportunity.
Aware that websites, articles, books, meetings and discussions already existed and have taken place, the three were convinced that their endeavor would need to be unique. Therefore, they sought to build an advisory board consisting of scholars and proponents of the female diaconate who would be committed to exploring appropriate discussion in the present.
The prayers, meetings and discussions of the three have resulted in this center. May God guide our work! May God have mercy on us!
BOARD MEMBERS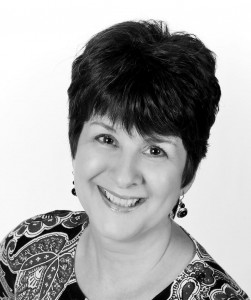 AnnMarie Gidus-Mecera, CHAIR
AnnMarie became passionate about the woman's role in Orthodoxy after research conducted for a paper she presented at the University of Leeds, and years of involvement in the Orthodox Church. She was convinced that the time was right to build awareness for the historical female diaconate and the potential that existed in restoration of this ordained role.
With a degree in journalism from Ohio University, AnnMarie has worked in the marketing field for 36 years. She has been an independent marketing strategist for three decades. AnnMarie wrote the religious education manual for pre-schoolers titled "A Way of Life: Introducing Your Children to the Orthodox Faith", which has been called 'by far the best resource for introducing pre-schoolers and younger children to the faith.' She served for nearly 20 years as her parish Lay Vice-Chair, was a member of various OCA task forces, a Pre-Conciliar Commission, the OCA Diocesan Council for the Midwest Diocese, and the OCA Pension Board. AnnMarie also assisted Project Mexico with its Public Relations for several years.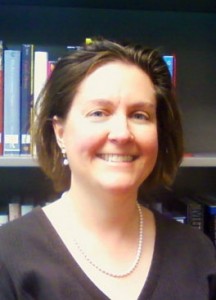 Caren C. Stayer, Ph.D., SECRETARY
Caren earned her doctorate at the University of Wisconsin-Madison in Byzantine history.  She has taught the history of Christianity at the Pontifical College Josephinum, Oberlin College, and the Washington Theological Union.  Currently, Caren teaches history and humanities in Columbus, Ohio, where she lives with her husband and daughter and attends an OCA parish.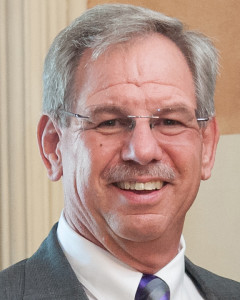 Gust Mecera, TREASURER
Gust has been a construction manager with the McDonald's Corporation for 30 years. In that position, he has been responsible for capital improvements with budgets between $5 and $40 million dollars. Prior to joining McDonald's, Gus was a civil engineer with Franklin County in Columbus, Ohio.
He has served on Parish Council as Building Committee Chair at St. Gregory of Nyssa Orthodox Church in Columbus, Ohio for over 25 years. He oversaw the $325,000 conversion of a former office building into the current church building; the $70,000 fellowship hall renovation; the $50,000 sanctuary beautification project, and currently, a potential one million dollar expansion project.
Gust has been a Church School teacher for the high school class at St. Gregory's for the past eight years. He and his wife Ann Marie have been married for 36 years, with two children: Juliana, and Justina.

Teva Regule, PhD (candidate)
Teva was raised in the Orthodox Church and has been an active member for all of her life.  For many years she was involved in the work of youth ministries in the Church, working on the national level of the American Romanian Orthodox Youth (AROY) and serving two years as the national president.  During much of this time, she also worked in campus ministry, organizing and coordinating various Orthodox Christian Fellowships.  For the past twenty years, her worked has focused on the ministry of women in the Church.  For over fifteen years, she served as Managing Editor of the St. Nina Quarterly, a publication dedicated to exploring the ministry of women in the Orthodox Church and one which aims to cultivate a deeper understanding of ministry in the lives of all Orthodox Christian women and men.  In addition, Teva served as an Orthodox consultant for a number of consultations on women and men in the church sponsored by the World Council of Churches.
A life-long student of theology, Teva completed her Master of Divinity degree at Holy Cross Greek Orthodox School of Theology in 2007, graduating with highest distinction.  In addition to the ministry of young people and women, she is very interested in the Church's liturgical life.  For the past few years, she has focused her studies on liturgical theology and history.  She is currently a doctoral (Ph. D.) candidate in liturgical theology at Boston College.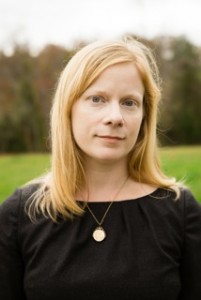 Carrie Frederick Frost, PhD
Carrie is a lifelong Orthodox Christian and a scholar of Orthodox theology. She was raised in a Carpatho-Russian parish, spent most of her adult life in a Ukrainian Orthodox church, and now attends a Greek church. Carrie received her doctorate in theology from the University of Virginia. Her dissertation, A Theology of Motherhood, offers a theological consideration of motherhood using Orthodox icons, hymns, and rites. Now she works on topics of motherhood, family, children, animals, theological anthropology, iconography, and theology in literature, and she will be teaching at Saint Sophia Orthodox Seminary in 2016. She resides in Bellingham, Washington with her husband and their five children.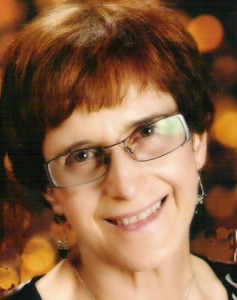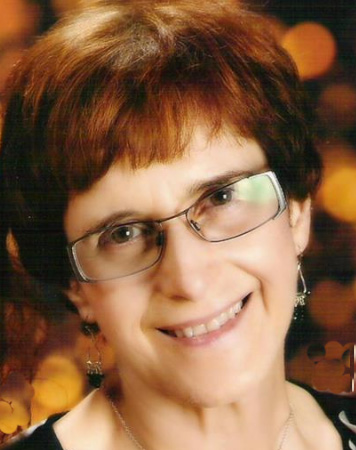 Helen Creticos Theodoropoulos, PhD
Helen has been active in the Orthodox Church and in theological education in various ways for many years. She received a Master's Degree in Theological Studies from Holy Cross Greek Orthodox School of Theology in Brookline, MA, and both the Master's and Ph.D. degrees in Theology from the University of Chicago Divinity School.
Helen is currently adjunct professor at St. Sava Serbian Orthodox School of Theology in Libertyville, IL, teaching the study of the Church Fathers, and Christianity in America. She is also currently Lecturer at the University of St. Mary of the Lake/ Mundelein Seminary in Mundelein, and is a founding and current board member of the St. Catherine Institute for Orthodox Christian Studies.
In her home parish, Helen taught the high school Church school class for many years, and currently teaches the weekly adult Bible Study group and a bi-monthly adult religious education program. In addition, she has lectured to Orthodox and ecumenical religious groups on the local, diocesan, and national levels, and has presented papers at multiple conferences. Helen and her husband Evan are the parents of three daughters.
……………………………………………………………………………………………………………………………….
ADVISORY BOARD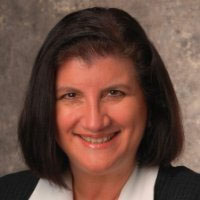 Valerie A. Karras, Th.D., PhD
Valerie is an adjunct instructor of religion at Lindenwood University.  From 2005 to 2012, she was assistant professor of church history at the Perkins School of Theology at Southern Methodist University.  From 2003 to 2004, Valerie served as research associate at the Thesaurus Linguae Graecae, an online digital Greek library based at the University of California, Irvine, and from 1998 to 2003 she was assistant professor of Greek Patristics in the Department of Theological Studies at Saint Louis University.  In 1993, Valerie came to Holy Cross Greek Orthodox School of Theology as a fellow-in-residence, then continued as assistant professor at both Holy Cross and Hellenic College from 1994 to 1996.  From 1996 to 1997, she served Hellenic College and Holy Cross as Assistant Director for Institutional Planning and Special Projects.  She has also been an adjunct lecturer in the Departments of Classics and Religious Studies at Washington University in St. Louis.
Valerie has earned doctorates in patristic theology from the Aristotelian University of Thessaloniki and in church history from The Catholic University of America in Washington, DC.  She also holds a Master of Theological Studies degree from Holy Cross Greek Orthodox School of Theology.
Valerie's areas of research interest include women in early and Byzantine Christianity, gender in early church theology; and Orthodox Christianity in ecumenical, interreligious, and feminist conversation.  She has published articles, translations, and book reviews in scholarly journals such as Church History, the Journal of Early Christian Studies, Studia Patristica, and Theological Studies; and in books such as the Cambridge Companion to Feminist Theology (Cambridge University Press), Holy Women of Byzantium (Dumbarton Oaks), Justification and the Future of the Ecumenical Movement (Liturgical Press), and Thinking through Faith (St. Vladimir's Seminary Press).  Valerie is completing revisions to her first book, Women in the Byzantine Liturgy, which will be published by Oxford University Press; she is also co-editing a volume on Orthodox perspectives on war with Perry Hamalis.
Dr. Karras has been widely invited to lecture, also presenting papers at numerous academic conferences throughout the U.S. and abroad.  She is a member of the editorial board of The St. Nina Quarterly, an international journal for Orthodox women, and has served on the boards of directors of the North American Academy of Ecumenists, the Society for Buddhist-Christian Studies, and the Collegeville Institute for Ecumenical and Cultural Research at St. John's University in Minnesota.  Dr. Karras has also been a member of the steering committees of the Eastern Orthodox Studies Group and the History of Christianity Section for the American Academy of Religion.  She is a member of several academic and professional organizations, and has been awarded fellowships, grants, and other recognition.  Dr. Karras' avocation is music:  she plays piano, has sung in numerous symphonic and other choruses, and holds a diploma in Byzantine music from Greece.  Her church music experience includes having served as chanter, choir director, and organist at various Orthodox parishes.
……………………………………………………………………………………………………………………………….
Catherine Gregovits Vrugitz
Catherine Vrugitz, currently retired, spent the majority of her career in the medical insurance arena, first as a manager then as Vice President of Product Development. As manager she was recognized for her outstanding managerial skills, consistently leading the company in production and quality standards. Always putting her employees first, she developed a work-at-home plan for new mothers to keep their jobs while staying home with their babies. As Vice President of Product Development she assisted major companies in developing new service products (short term or long term disability for example) to offer to their customer base. Part of that development included writing a training curriculum to support product delivery. This training had to include not only the descriptions of the product, but the legal aspects on a local, state and federal level. A computer system that would adjudicate the claims had to be found and training written for that as well. Quality assurance programs, to insure consistent delivery, were written and put into place. Auditors were trained. Most importantly policy and procedures were needed and ultimately staffing. Designing a marketing strategy and performing sales training were also important aspects of product development. For one company her product development helped them realize a successful rollout which, within two years, gave them revenue income of over eight million dollars. Her job required extensive traveling, many presentations and ultimately a successful rollout of product. During the course of her career she hired and managed hundreds of people in multiple locations across the United States. Her success was measured in millions of dollars in revenue, multiple satisfied customers, and the lowest employee turnover ratios.
Cathy has a degree from Ohio Dominican University with a major in Psychology. She did graduate studies at the University of Pécs in Hungary, studying the Hungarian Language. Cathy has been active in the Orthodox faith for almost 50 years, participating in every aspect of the church from education to board president. She is the founder of the Myrrhbearer's Orthodox Cemetery in Columbus, Ohio. This effort, which took ten years to come to fruition, is now in place offering comfort to all Orthodox believers. Cathy raised over S14,000 to erect an Orthodox Cross which is the main feature of the cemetery. She is very active in the care of the cemetery and organizes an annual Memorial Service on Myrrhbearer's Sunday for all the families. Currently she is an active member of St. Gregory of Nyssa in Columbus, Ohio, where one of her main interests is raising money for the Scholarship Committee, which awards scholarships annually to Orthodox students. With her influence, a substantial matching fund donation was gratefully received, challenging the committee to be diligent in fund raising.
Cathy has a son, Charles, who lives in New Mexico. She resides in Powell, OH and is happy to be surrounded by many friends and many loving Godchildren.
……………………………………………………………………………………………………………………………….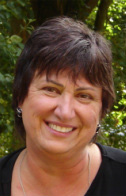 Demetra Jaquet, D.Min
Dr. Demetra (Dee) Velisarios Jaquet, D.Min.,  is retired from 25 years of professional life as a Pastoral Counselor, CPE Supervisor, Spiritual Director, and Adjunct Professor.  She taught Religious Studies at Regis University, Denver and was a Pastoral Counselor/Spiritual Director at Pastoral Counseling for Denver (PCD).   She was a Board Certified Chaplain in the Association of Pastoral Counselors (APC) and a Supervisor of Clinical Pastoral Education (CPE) in the College of Pastoral Supervision (CPSP) and in the Center for Spiritual Caregivers and Pastoral Formation (CSCPF).  She was also a Fellow in the American Association of Pastoral Counselors (AAPC).
In 1988 she founded Orthodox People Together (OPT) which published the first directory of American Orthodox parishes in all (SCOBA) jurisdictions, and sponsored four conferences on Orthodox unity.  She also founded the Women's Orthodox Ministries and Education Network (WOMEN) in 1994, which publishes the St. Nina Quarterly, and she serves on its Editorial Board. WOMEN also sponsored several conferences throughout the U.S. about the ministries of women in the Orthodox Church,  plus one international conference with Bishop KALLISTOS Ware in England.
For many years Dr. Jaquet was an Orthodox representative to the Colorado Council of Churches and the Women's Interfaith Alliance in Denver.  She was an Orthodox representative at three European World Council of Churches (WCC) conferences and at several interfaith conferences of women theologians in America.  In 1993 she received a blessing from His Eminence Metropolitan Isaiah of Denver for her ministry as a Pastoral Counselor and Interfaith Chaplain.  She served as a Chaplain at Central Presbyterian Men's Homeless Shelter, the Hospice of St. John, the Centura Health Hospice Facilities, Swedish Hospital, Porter Adventist Hospital, Presbyterian-St. Luke's Hospital, and North Suburban Hospital, all in Denver.
Dr. Jaquet is a past president of the Orthodox Christian Association of Medicine, Psychology and Religion (OCAMPR), Boston.  She began as a chanter and choir member when a teenager with her dad, John C. Velon, of blessed memory, who was a Byzantine Music scholar, Protopsaltis and choir master at St. George Greek Orthodox Church in Rock Island, Ill.  She continued in other parishes, finally at St. Catherine Greek Orthodox Church, Denver.  She currently is a member of St. Nicholas Greek Orthodox Church, Grand Junction, Colorado.
Dr. Jaquet holds a B.A. in Philosophy from Augustana College, Rock Island, Ill. (Lutheran), an M.Div. from Iliff School of Theology, Denver (Methodist), a D.Min. from Pittsburgh Theological School (Presbyterian) and Antiochian House of Studies (Antiochian Orthodox), and a Certificate of Orthodox Studies from Holy Cross School of Theology (Greek Orthodox).   She also holds a Certificate in Spiritual Direction from St. Thomas Roman Catholic Seminary in Denver.  She has published numerous articles on Orthodoxy Christianity and women's ministries.
In addition to serving on the St. Phoebe Advisory Board, Dr. Jaquet currently volunteers teaching Spiritual Direction classes and providing Supervision and Spiritual Direction for the Benedictine Spiritual Formation Program in Grand Junction, Colorado. She also serves on the Board of the Rocky Mountain Center for Spiritual Caregivers (RMCSC), Grand Junction, and on national committees for the Center for Spiritual Care and Pastoral Formation (CSCPF), headquartered in California.  She is active in the Orchard Mesa Centering Prayer Group, the God and Earth Women's Study Group, and the Community-Building Coalition, all in Grand Junction.
She and her husband of 42 years, Neil Jaquet (also retired), own and operate Ambelos Vineyards in Grand Junction where they are commercial growers of wine grapes, peaches, apricots and hay.  They bicycle, hike, and hunt for petroglyphs throughout the Southwest for fun.  Their daughter Anastasia McCune, husband and three grandchildren live in the Denver area, and their son Christopher Jaquet, wife and granddaughter live in Telluride, Colorado.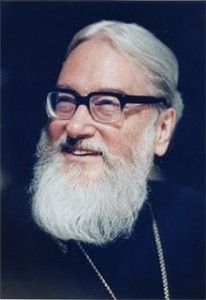 Metropolitan KALLISTOS of Diokleia
Metropolitan Kallistos (Timothy Ware) is widely known for his writings on the history and worship of the Orthodox Church, and for his work in inter-Christian dialogue.  Born in 1934, he joined the Orthodox Church in 1958, and he was ordained priest in 1966 and bishop in 1982.  He is a member of the monastic brotherhood of St John the Theologian on the island of Patmos, Greece.  For thirty-five years (1966-2001) he taught Orthodox theology in the University of Oxford, and in 1966 he founded the Greek Parish of the Holy Trinity in Oxford.  He is Orthodox Co-Chairman of the International Anglican-Orthodox Theological Dialogue, and he is also a member of the International Commission for Theological Dialogue between the Orthodox Church and the Roman Catholic Church.  He holds six honorary doctorates, and is a corresponding member of the Academy of Athens.  His best-known publications are The Orthodox Church (Penguin Books) and The Orthodox Way (St Vladimir's Seminary Press).  He is a co-translator of three volumes of material from the Orthodox service books, and of four volumes of The Philokalia.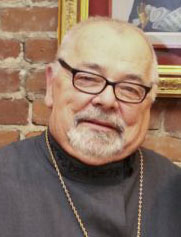 Archpriest Very Reverend Father Daniel Rentel
Prior to entering semi-retirement in 2011, Fr. Daniel Rentel was rector of St. Gregory of Nyssa Orthodox Church in Columbus, Ohio. He is most noted for two distinct contributions to 21st century Orthodoxy: Fr. Dan built his parish into a model of urban existence and outreach. Today, the parish experiences a unique relationship with its neighbors by providing hot meals several times a week, a food pantry, opportunities for learning basic work skills, and building self-confidence. In return, the neighbors have provided construction, landscaping, building, security, and cooking services to the parish. He also did away with the notion of an elected council served by a president and returned to the more historically authentic model of a council that was appointed, served by a lay vice-chair, and operating by consensus rather than voting.
Fr. Dan graduated from St. Tikhon's Seminary, and earned a Masters in History from Penn State. He also received a fellowship to study Byzantine History at The Ohio State University (OSU), where he completed doctoral studies (ABD). He became certified in education and spent 25 years as a teacher in the Columbus Public School System.
While serving his first parish, St. John the Baptist Church in Philipsburg, PA, he became involved with the OCF at nearby Penn State University. His experience there helped him when he arrived in Columbus, Ohio, in 1983, to build an Orthodox presence for students attending OSU, as well as nearby private colleges. He also established a mission in Cincinnati before arriving in Columbus. His position as a teacher, however, enabled him to serve St. Gregory's with little financial compensation for many years, an agreement he agreed to and endorsed. As a result, St. Gregory of Nyssa continues to serve as a example of true Christian love for its neighbors, a refuge for college students, and a place of worship for Orthodox Christians throughout Central Ohio.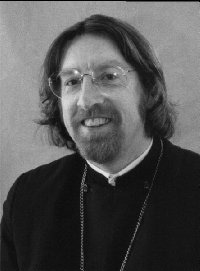 V. Revd. Professor John Anthony McGuckin
Advisor, Early Church History
Fr. McGuckin has served as Professor of Byzantine Christianity at Union Theological Seminary (UTS), Department of Religion, Columbia University, New York since 2002, where he also holds the title of Endowed Senior Chair. Fr. McGuckin has also been the Nielsen Professor of Late Antique and Byzantine Christian History, at UTS since 2006. Prior to coming to UTS, Fr. McGuckin was Senior Lecturer in New Testament & Early Christian Theology at the University of Leeds, Leeds, England, where he also served as Dean for Undergraduate Studies. Fr. McGuckin also held several positions at LSU College of Higher Education, in Southampton, England, including Principal Lecturer & Head of Department.
Fr. McGuckin completed Doctoral Studies in Patristics at Durham University, England. He holds a Certificate in Education (PGCE) from Newcastle University, where he was winner of the Armstrong Prize. He has served on numerous committees and in noted positions at the University of Leeds, UTS, and Columbia University, including Faculty Representative, Burke Library Fellows, Scholarship Committee at UTS ; and Presidential Search Committee. At Columbus University, Fr. McGuckin has been part of the Executive Committee of the Harriman Center (Eastern European Studies) since 2000; and a committee member for the Certificate in Medieval Studies since 2007.
Fr. McGuckin has been a Visiting Professor at The University of Kiev – Mohyla Academy; The Orthodox Theological Faculty of Sibiu, Romania; Baia Mare University,  Theology Dept,   Faculty of Humanities,  Romania; The Royal Academy of Norway: Institute for Advanced Research. Oslo; Sergei Posad – Moscow Patriarchal Theological Academy; and Bucharest Faculty of Theology.